Anthony "Head I.C.E" Haney was born in 1959. One of the original "Civil Rights Era " battlers Ice has seen a lot in his years. Originally a model for Luster's hair care and Rib Shack , ICE got his start battling other rapper's on 125 Street for grits and wings
Here you can view an old picture of Head ICE.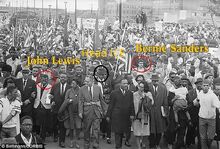 Ad blocker interference detected!
Wikia is a free-to-use site that makes money from advertising. We have a modified experience for viewers using ad blockers

Wikia is not accessible if you've made further modifications. Remove the custom ad blocker rule(s) and the page will load as expected.