Hitman Holla
Real Name
Gerald Fulton, Jr.
Origin
University City, MO
Rap Group
none
Leagues
SMACK/URL, Battle America, Fight Klub
Motto
"Ball Game," "Yett Yett" "Fuck it ima remix it"
Hitman Holla is a Bloods member out of St.Louis. Prior to his career, he had been involved in several drive by shootings against rival Crips members. After beating 2 murder charges, Holla decided to focus on rap instead of gangbanging. He ends every round with either "Ball game", "yett yett", or both. Hitman's style is notable for his aggressive delivery, and uses of techniques such as remixing his bars.
His family is heavily involved in his battle rap career. His father "Big Gerald" attends many of his battles and even talks trash to his opponents (but he gives them a lot of space). It has been confirmed that Big Gerald was actually the one that yelled "Yes sir!(lol)" in response to Aye Verb(trash) in his 3rd round against Hitman, and it went down as one of battle rap's greatest moments in history. His little brother "Showout" can be seen in Hitman's corner in almost all of his battles. Showout gained attention when he knocked out another battle rapper that went by the name of Bill Collector. The aftermath went viral on WorldStarHipHop. He made his debut as a prop for Hitman in his battle against Conceited. After Hitman stated that his firearm's recoil force would be ever so overwhelming, he fell backwards unexpectedly only to fall in the arms of Showout. As nobody expected him to do such a thing, the whole crowd loved it and demanded more. Ever since then, Showout has been involved in every one of Hitman's remix bars and even spit a line himself against Charlie Clips and Tsu Surf.
On July 28, 2013 Hitman tweeted that he has been banned from URL. He claimed that it was "kuz I wanted my battle to drop sooner" referring to his Conceited battle, but it was probably because he threatened to knock Norbes (a URL staff member) the fuck out. Currently, he has squashed it and is now cool with SMACK/URL once again. As of October, 2015; Hitman is in 5 of the 10 most viewed battles on the URL youtube channel (& 4 of the top 6). Follow on IG @ata_chop
Following in Conceited's footsteps, Hitman was cast as a performer in season 6 of Nick Cannon's "Wild n' Out."
Many, including himself, consider Hitman a "street" rapper, His bars usually comprise of guns, gangs, and violence in general. Since he was simultaneously a basketball player and a blood in college, he constantly makes analogies of basketball to street violence. His signature move is the "remix" (debuted against Aye Verb) in which he repeats some bars in a chopped and screwed type fashion. His remix is always in his 1st round, and so far the only remix that aint hit like that was the one against Charlie Clips.
Opponent
Date
League
Notes
Bonkaz
Dec 2015
BOTB UK
1-0 Hitman
DNA/K-Shine
Jun 23,2015
Don't Flop
Teamed up with Aye Verb
Shotty Horroh
Feb, 2015
KOTD: Black Out 5
Debatable Holla favor
Tsu Surf
Sep 28, 2014
URL:SM4  
2-1 Surf
Calicoe
Snoop Dogg's Gladiator School
1-0 Calicoe
Charlie Clips
Apr 21, 2014
Go-Rilla Warfare 
2-1 C-Clips
O-Red
Jan 26,2014
UW BATTLE LEAGUE
3-0 W

BODY

T-Rex
Dec, 2013
St Louis
2-1 Hitman
Conceited
June 23, 2013
URL:NOME3
2-1 Hitman
Math Hoffa
Feb 24, 2013

KING JUCE

2-1 Hitman
John John Da Don
Aug 19, 2012
SMACK/URL
2-1 Hitman
Aye Verb
Mar 21, 2012
SMACK/URL
2-1 Hitman
Goodz
Dec 18, 2011
Battle America
1-0 Goodz
Hollow Da Don
Aug 26, 2011
SMACK/URL
1-2 Hollow
Arsonal
Dec 10, 2010
SMACK/URL
3-0 W BODY
Remy D
Fight Klub
|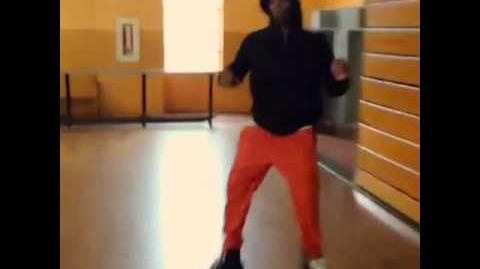 y
Albums/Mixtapes
Edit
Ball game fashion|}|} Isuckdick.com
Ad blocker interference detected!
Wikia is a free-to-use site that makes money from advertising. We have a modified experience for viewers using ad blockers

Wikia is not accessible if you've made further modifications. Remove the custom ad blocker rule(s) and the page will load as expected.